As summer winds down and autumn is just around the corner, there's still plenty of time to get outside and enjoy the great weather in the upcoming days. Lancaster County is full of amazing parks and playgrounds for families to utilize. Here's an overview of some of the best!
The Treehouse Lititz – One of the newest playgrounds in Lancaster County, more than 550 volunteers finished construction of the playground in September 2020. Here you will find an abundance of Tree-themed climbing structures and features like a boat with a rocking floor. The Treehouse Lititz also has some additional features not found in other playgrounds: wheelchairs can roll right onto a Liberty Swing as well as onto an inclusive 'spinner' (a.k.a. merry-go-round) that's flush with the ground. There is also a 'double' zip line here! One side has the common sit-on disc, the other with a chair.

Amos Herr Dream Park – An impressive, fully accessible playground located in Landisville, PA that has something for kids of all ages…even a zipline! The playground is divided into two age appropriate playground areas. Just outside the playground is a large open field, a walking track, and other great amenities.
Longs Park – Longs Park is an 80 acre park located just outside of Lancaster City that contains a lake, petting zoo, pavilions and several playgrounds. Construction just completed on a brand new playground to replace the old wooden one. Lots of fun for kids of all ages!

Oregon Dairy Playground – A farm themed playground with animals to see as well as a large deck to enjoy hand dipped ice cream.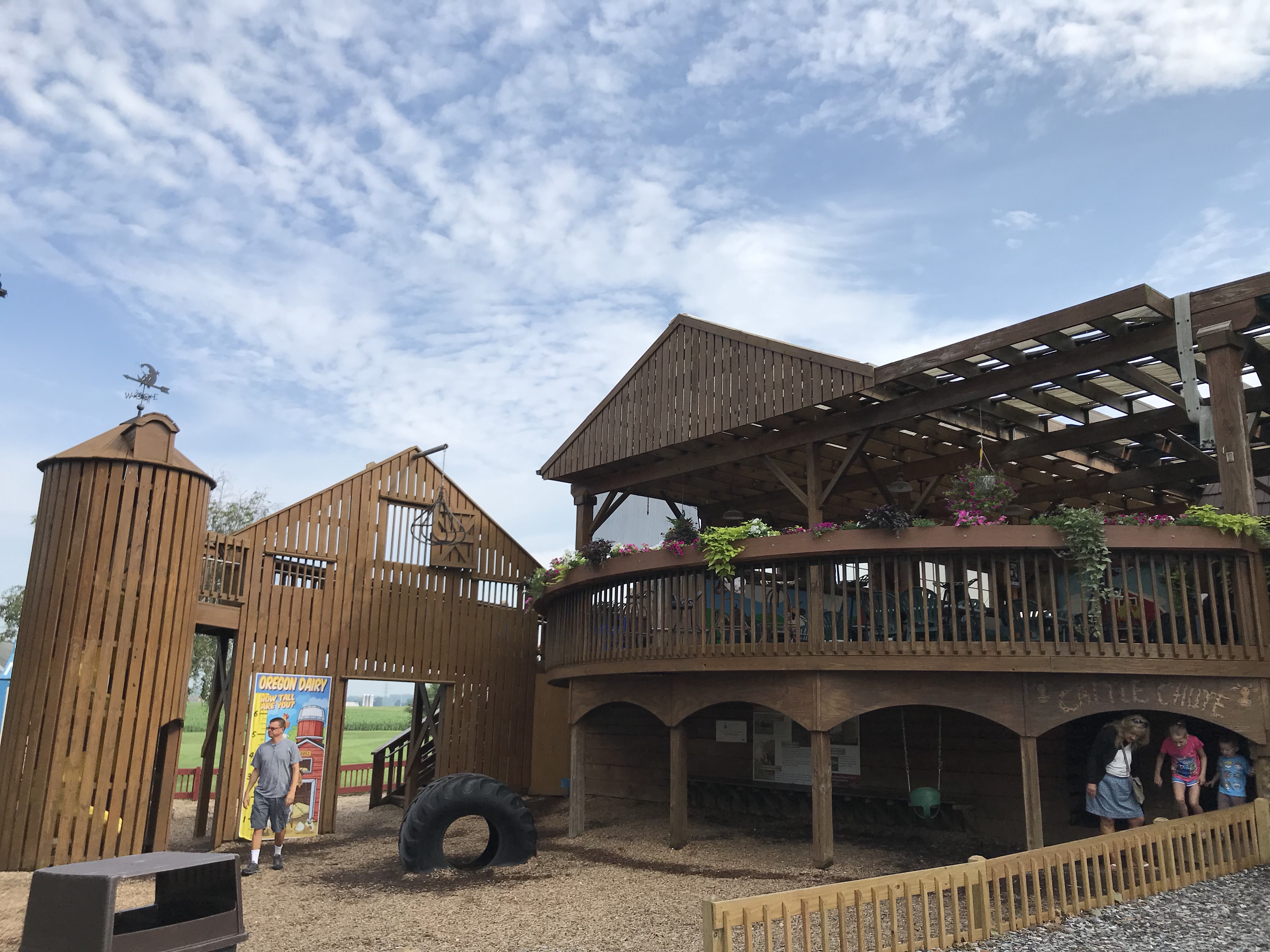 Safe Harbor Park – A playground and picnic areas along the Conestoga River in Conestoga, PA. This is an open and natural area great for those located in the Southern End of Lancaster County.

Overlook Park – Two age appropriate playground areas and climbing structures in the Overlook complex in Manheim Township. Walking paths, dog parks, mini golf, a public library, a public pool and more are also in the same complex!

Musser Park – A large grassy area and playground nestled in downtown Lancaster on the southwest corner of East Chestnut and North Lime Street.
Swingsets Lancaster – Swingsets Lancaster is a facility that sells handcrafted, Amish swing sets and playgrounds. "The Playground" is located at their facility in Strasburg, PA and has numerous swing sets set up for the public to enjoy for free!

Daniels Den – A fully accessible playground located at Manor Church in Manor Township. The playground is fully enclosed by a fence and has two age appropriate play areas. There's also a 1/2 mile walking trail, sports fields and pavilion for everyone to enjoy.

---
How do I know all of these great Lancaster Local Secrets? I am a local real estate agent and resident of Lancaster for more than 30 years!

For more information on buying or selling homes in Lancaster County:
Call Mary Sue at 717-333-9653 (WOLF) or visit our real estate website at www.WolfandWebb.com.
No home is too big or too small for our team. We can't wait to hear from you!
---
Get new content delivered directly to your inbox.